Welcome to the website of Stal Schellekens, specialized in jumping, training and selling of sport horses.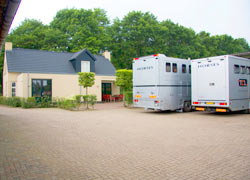 Situated at the beautiful countryside, in the south of the Netherlands, on the outskirts of The Utrecht Estate, Stal Schellekens offers accommodation to 35 horses, ranging from foals to experienced Grand-Prix horses.
To keep the horses in topcondition, Stal Schellekens has several acres of pasture at it's disposal, an indoor arena of 20 x 40 metres, an indoor four-horse-walker, an indoor lungeing arena, an outdoor jumping area and plenty of space for riding in the surrounding woods.
A motivated team of co-workers is responsible for the daily supervision of the horses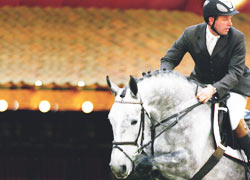 On a regular basis Stal Schellekens has several competition horses at various levels and horses in training, available for sale.
Several horses, trained by Stal Schellekens, have already found their way to various countries.
Stal Schellekens has the Safety Certificate and is Aequor recognized.